A simple, approchable data management tool.
MyOwnDB aims to be the tool helping anyone starting with managing data.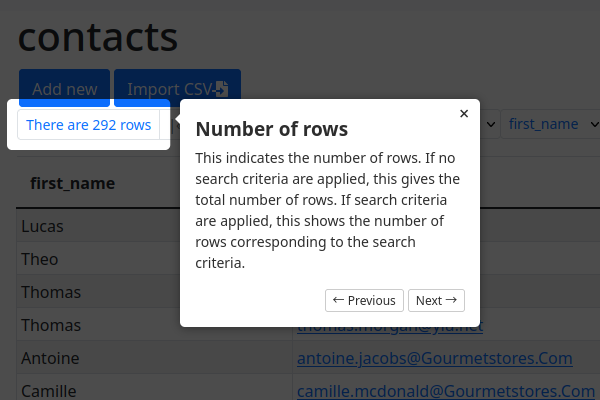 Helping the user
We aim to make our software approachable by integrating help at as many steps as possible. Press the icon and a page tour triggered, covering most relevant elements of the current page.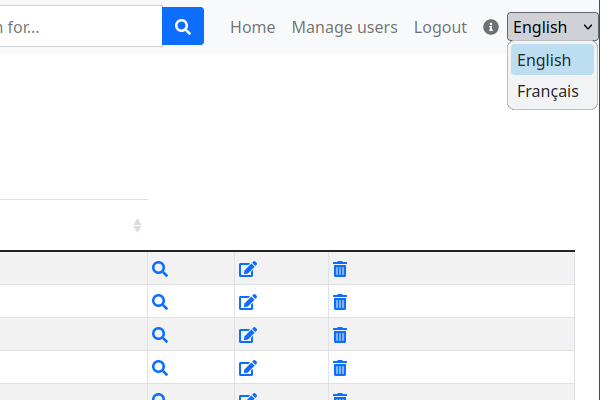 Available in multiple languages
We hope to be able to provide MyOwnDB in the native language of all our users. We start by providing english and french translations. Note that as MyOwnDB is Open Source, you can also contribute translations, Contact us if you want to help!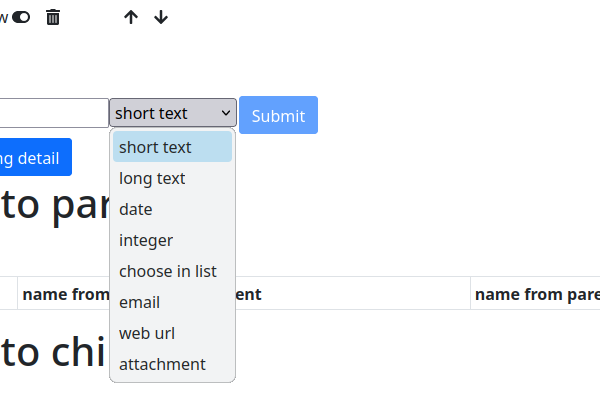 Supporting data types making sense to the user
MyOwnDB supports data types that make sense to the user. For example, if you want to attach a file to a "Contact" entry, just add a "File attachment" field and it is immediately available in the "Contact" input form.
Our team
The MyOwnDB team is currently made up by Raphaël, working as solo-entrepreneur.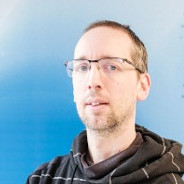 Raphaël
solo entrepreneur
Partners
These partners can provide support in close collaboration with MyOwnDB.